Ongoing Agency
Salary: £10.43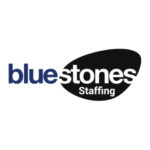 Bluestones Staffing NI
Bluestones staffing is working with a leading distribution company in the Monkstown area due to an increase in business they have a requirement for immediate start assembly technician,
Location: Monkstown
Hours of work
First 2 weeks ( a Monday – Thursday 7.30am – 5.00pm and Friday 7.30am – 12.15pm)
Standard hours ( Monday to Friday 1.30pm – 10.30pm. )
Duration: Temporary on going for the right person
Salary £10.43
Duties
·       To ensure parts are built as per drawings
·       To ensure quality checks are carried out and met
·       To ensure any problems are recorded, and notify supervisor
·       To finish assigned tasks within required time frames
·       To meet agreed production targets according to customer demands.
·       To carry out the agreed preventative maintenance schedule.
·       Monitor equipment and request maintenance when required.
·       Perform simple maintenance and repair as required.
·       Ensure all equipment is properly set-up and used in a safe manner and that all safety devices are in use.
·       Maintain target 5s standards for your work area and identify and implement improvements.
·       To meet company imposed and customer deadlines
·       To adhere to company HR and Health and Safety policies
·       General housekeeping of the factory and surrounding areas.
Essential Criteria
GCSE or equivilant in Maths and English Grade C or above
Available to work flexible hours
Understand the importance of quality
 Understand the importance of deadlines for completing tasks
For further information please contact Tina or Debbie on 02895219313 or email a cv to Christina.wroot@bluestones-staffing.co.uk