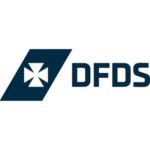 Website staffingni Bluestones Staffing
Bluestones staffing is working with a leading distribution company based in  Duncrue.
With the busy period approaching we are building a bank of HGV 1 drivers to assist with the up-lift in workload.
Hourly Rate:  £13.00phr – £13.50phr
Are you looking 1 day or 5 days? We can work with you.
Are you looking weekend work only? We can work with you.
Duties:
Delivering stock to local retailers
Loading and unloading vehicle
Customer service
Completing paper work
Working as part of a team
All other duties as required
Essential Criteria:
Driver CPC
Digi Tacho Card
1 Years relevant experience
If you would require further information please do not hesitate to contact Debbie on 02895219313
BSNI is acting as a recruitment business