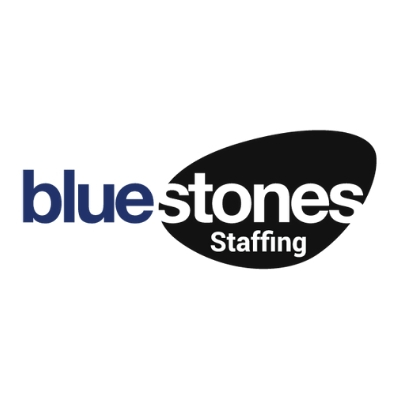 Bluestones Staffing
Bluestones staffing is working with a leading distrubution company in the Belfast area and due to continued growth they have a requirement for an immediate start HGV mechanic
Location: Belfast
Salary: TBC
Hours: 40 hours per week
The Role The role of HGV Mechanic is to increase productivity and efficiency within your department and ensure the smooth operating of our transport function with inspections, MOT prep diagnostic work and fault finding, repairs and maintenance and assisting at breakdowns and recording essential maintenance paperwork. You will be reporting to the Operations Director while working as part of a team.
Duties:
• Maintenance and repair of all vehicle types.
• Plant maintenance and repair of any site equipment of a type that by its nature and design falls in the capabilities of a vehicle mechanic.
• Conduct routine inspections, including part and machinery repair cost analysis highlighting the need to repair or replace Pre-MOT inspections as necessary
. • Vehicle roadworthiness inspections
. • Produce vehicle defects diagnosis reports and communicate findings with Service Manager/Operation Director.
• Monitoring the general wear and tear of vehicles and their parts whilst recording any abnormalities and reporting to the Lead mechanic/ Operations Director.
• Carrying out any general repairs, major overhauls or replacements of vehicle engines and gearboxes as required.
• Attend vehicle breakdowns and conduct roadside repairs as necessary.
• Carrying out automotive electrical work.
• Carrying out gas and electrical welding as necessary.
• Liaise with Mechanic Supervisor/Operations Director and determine specification of work to be undertaken whilst consulting with Service Manager to agreed KPIs and costings
. • Liaise with lead mechanic /Operations Director in relation to the ordering of parts, equipment etc. as required with suppliers.
• Responsible vehicle/maintenance site security as appropriate
. • Adhering to all relevant Health and safety legislation.
• To complete all documentation including worksheets, certificates, receipts applying signatures as appropriate and in accordance with company policy and procedures.
• To undertake statutory training as and when required.
Required Education, Skills and Qualifications
• Fully qualified to City & Guilds level 3, BTEC or NVQ in Heavy Vehicle Mechanics, Maintenance & Repair or equivalent.
• Must have worked in a workshop environment within the last two years conducting a similar role that displays your ability to part of a team
. • Yo must have practical knowledge of modern diagnostic equipment/techniques.
• You must be computer literate
. • You will have a full, valid driving license
• HGV license preferable not essential
• You must have the ability to work in a busy and high-pressure environment
• You will display a high level of enthusiasm and self-motivation, and will always have a can-do attitude.
Please contact Tina on 02895219313 or email a cv to link below