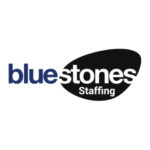 Website staffingni Bluestones Staffing
Human Resources Management, Workplace Safety, Benefits, Employee Management
The HR Manager is responsible for the recruitment, retention and development of staff. He or she oversees the company's benefit plans and ensures that all employees are aware of their workplace safety responsibilities. In addition, the HR Manager is responsible for evaluating employee performance and providing feedback where necessary.
Responsibilities:
Interview and hire candidates.
Manage and develop employees.
Be knowledgeable in labour laws.
Process benefits claims.
Handle employee grievances and disciplinary actions.
Managing onboarding process
Employee Relations
Creating training and progression plans
Managing 200 employees
All other duties as required
Experience required:
3 – 5 year HR experience
CIPD level 5 would be advantageous
For immediate interview contact Debbie or email cv via link below