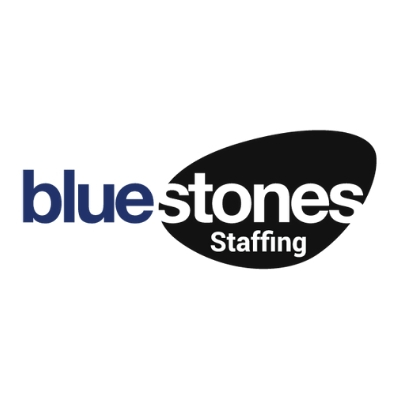 Website staffingni Bluestones Staffing
DUTIES & RESPONSIBILITIES:
General Management:
§  Attend weekly Senior Management team meetings, advise the General Manager, prepare reports and contribute to the development of the Company business plan;
§  Ensure that stock systems are established, monitored and maintained to deliver the best possible service standards.
People Management:
§  Encourage and build mutual trust, respect, and cooperation among team members;
§  Provide guidance and direction to delivery driver
§  Confer with General Manager to negotiate and handle complaints, settle disputes, and resolve grievances and conflicts;
§  Ensure delivery driver is managed effectively to achieve daily targets;
§  Ensure labour costs are kept in control while achieving output required;
Distribution:
§  Through improvements in efficiency and mechanization continually challenge targets for on time delivery, quality, waste and other KPIs;
§  Take full ownership and responsibility for all quality and delivery issues to ensure they are investigated and an acceptable outcome is reached by working with relevant departments;
§  To reach planned delivery schedules at all times and ensure that any challenges are tackled pro-actively ensuring customer expectations are not affected;
§  Recommend or implement measures within the warehouse to improve work methods, equipment performance, and efficiency;
§  Requisition materials, supplies, equipment parts, or repair services as required;
Customer Service:
§  Have a clear commercial focus and well-rounded understanding of business requirements and objectives, including financial understanding and the impact the warehouse has on overall profitability;
§  Understand the importance of customer service and the company culture relating to meeting our customers' expectations, and manage the team effectively to ensure this is achieved, within company guidelines.
Quality:
§  Ensure the efficient and accurate inspection of materials, products, or equipment to detect defects to eliminate customer returns;
§  Effective management of all tasks to ensure a desired outcome is reached in a timely manner.
Health & Safety:
§  Ensure all members (staff or sub-contractors when in warehouse) comply with all PPE requirements as appropriate;
§  Ensure that exceptional levels of housekeeping are enforced within all areas of the warehouse in line with Company standards;
§  Ensure that all day to day health, safety and security procedures are adhered to;
§  Ensure risk assessments are completed as required in line with company timescales;
§  Ensure the correct paperwork is completed in line with any accidents on site and appropriate personnel informed;
§  Oversee the planned maintenance of vehicles, machinery and equipment in line with legal requirements and Company Policies.
Other tasks:
§  To maintain personal and professional development to meet the changing demands of the job;
§  Help manage costs and overheads, and all factors affecting the profitable performance of the Company;
§  Help manage upkeep and condition of all equipment, fixtures and fittings within the premises;
§  To undertake such other duties, training and/or hours of work as may be reasonably required and which are consistent with the general level of responsibility of this job.
For immediate interview forward cv via link below
BSNI is acting as a recruitment agency