Permanent
Salary: £22 - £26k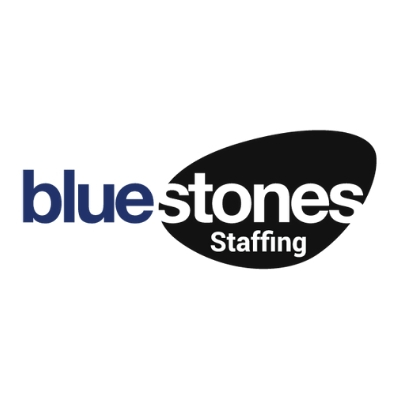 Website staffingni Bluestones Staffing
Bluestones staffing is working with a local company to recruit a showroom sales advisor.
Location:  Magherafelt
Salary:  £22 – £26k
Duration:  Permanent
DUTIES & RESPONSIBILITIES:
Merchandising
•       As directed, ensure the Showroom is visually merchandised and the Company image is maintained to an excellent standard in line with Company Policy;
•       Assist management to monitor and control stock levels with an eye to maximising efficiency and minimising waste;
•       Help to ensure Showroom is adequately stocked with a supply of literature and samples and that all sales tools and materials are current, complete and available for immediate use.
Customer Care
•       Professionally handle all customer interaction in line with Company Communication Plan;
•       Understand the importance of customer service and the Company culture relating to meeting our customers' expectations;
•       Deal promptly with customer complaints, liaising with your Manager to resolve queries;
•       Provide accurate advice on suitability of products to meet the needs of the customer;
•       As directed, maintain company CRM database to ensure that all customer data is accurate and up to date;
•       Ensure that the customer is informed of all Company policies and procedures in relation to warranties, deposits, collections and return of goods;
•       Ensure that all orders are planned and scheduled so that clients' expected delivery times are met.
Sales
•       Assist management to accurately maintain awareness of market trends in the industry and monitor what local competitors are doing;
•       Actively participate in weekly sales meetings providing an update on your performance against Showroom targets;
•       Assist the General Manager in ensuring that sales targets are exceeded;
•       Carry out direct sales activities such as telephoning new and existing customers to inform them of special offers and promotions;
•       Proactively assist management to develop business and extend the customer account base
•       Appropriately question and understand customer requirements, and match their needs to the Company's excellent and diverse product range;
•       Complete quotations in line with Company pricing and accurately record all customer information to ensure efficient follow up;
•       Actively follow up all customer quotations within 3 Days of initial visit to the showroom;
•       Maximise all revenue opportunities through developing strong customer relationships and the upselling and cross selling of products and associated materials.
Health & Safety
·       In conjunction with your colleagues, ensure that exceptional levels of housekeeping are enforced within all areas of the Showroom in line with Company standards;
·       Ensure that all day to day health, safety and security procedures are adhered to;
Other tasks:
·       To maintain personal and professional development to meet the changing demands of the job;
·       To undertake such other duties, training and/or hours of work as may be reasonably required and which are consistent with the general level of responsibility of this job;
Any other reasonable task as required by the General Manager
BSNI is acting as a recruitment agency