Permanent
Salary: Depending on experience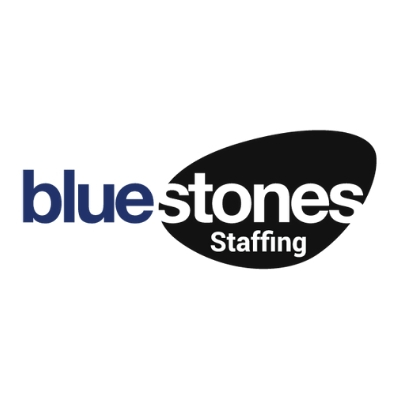 Website staffingni Bluestones Staffing
Bluestones staffing is working with a leading manufacturing site to recruit a Shift Maintenance Engineer, the successful candidate will be responsible for undertaking various planned and reactive maintenance tasks on pipe extrusion and ancillary machinery.
The Role
Responsibilities include but are not limited to the following:
Liaise with maintenance manager and shift supervisor to determine day to day maintenance and production priorities.
Complete maintenance and repairs within target times and without rework following all published procedures and policies
Carry out the requirements of the planned preventative maintenance program
Install new machinery and equipment accurately and efficiently, within required timescales
When required, disseminate knowledge and experience to other Service personnel
Ensures tool kit meets 'minimum requirements' and personal and Company supplied tooling is maintained to the appropriate standards
Comply with Company and Government legislation regarding Health & Safety
Maintain a clean and tidy work area
Perform daily in-depth fault finding, diagnosis and breakdown repairs
Keep up-to-date maintenance records of all daily activities using current MMS system
This role incorporates continental shift work
This job description is intended to describe the general nature and level of work being performed by the person assigned to this role. It is not intended to be an exhaustive list of all job responsibilities, duties and skills required for this position.
The Successful Candidate
The successful candidate will have excellent mechanical and electrical skills, great problem-solving skills and organizational ability, a high level of attention to detail, an ability to multitask, be highly resourceful and have good people skills.  They will be self-motivated and thrive working on their own initiative, as well as being comfortable following standard procedures and practices.
Essential Requirements
Time served apprenticeship (4 years) in electrical, Mechatronic or electrical maintenance discipline. With 3 years post apprenticeship experience.
Knowledge of DC drives and controls
Must have practical Knowledge of automated control systems
Demonstrated ability to maintain a very high level of attention to detail and thoroughness in completing tasks, while following standardized procedures
Demonstrated ability to manage multiple tasks in a fast-paced environment and perform duties within specified deadlines
Demonstrated ability to work on own initiative under minimal supervision as part of a small team
Strong analytical, oral/written communication, customer service and time management skills
Good communication and interpersonal skills with the ability to co-operate and deal tactfully and diplomatically with a variety of people, both internal and external
Updating, maintaining records and generating reports.
Good safety awareness essential with willingness to receive training in legislation as required.
Desirable Requirements
Experience of working within the plastic manufacturing industry
Demonstrated ability to apply 'tool room' skills and tolerances
Computer literate with specific knowledge of Microsoft Office and Internet Explorer
Multi skilled in both electrical and mechanical systems.
Benefits include
•                 Competitive Salary
•                 Attractive Overtime Premiums (Time and a half Monday 7am – Friday 7pm, Double time Friday 7pm – Monday 7am)
•                 Cycle to work scheme
•                 Average holiday pay
•                 Career development and progression opportunities
•                 Free car parking
•                 Long Service Awards (5+ years' service)
•                 Discount Voucher Scheme for major retailers
•                 Occupational Sick Pay
•                 Bereavement Leave
•                 Closure over Christmas
•                 Death in service benefit
•                 Health Promotions
•                 Pension Contribution
•                 Westfield Healthcare Benefit
•                 EAP (Employee Assistance Programme) Service
•                 Paid Breaks
Example of the shift pattern
•                 In Tuesday and Wednesday – Days
•                 Off Thursday and Friday
•                 In Saturday, Sunday and Monday – Days
•                 Off Tuesday and Wednesday
•                 In Thursday and Friday – Days
•                 Off Saturday, Sunday and Monday
•                 Move to nights Tuesday and Wednesday – then the same pattern on nights for two weeks.
Contact Debbie on 02895219313 to organise a time to get registered.
BSNI is acting as a recruitment agency