Northern Ireland
Salary: £20 - £25k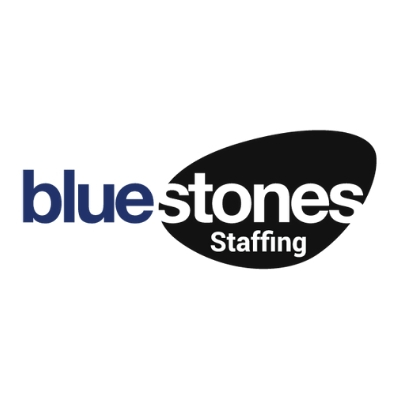 Bluestones Staffing
Bluestones staffing is working with a leading retailer in the Carrickfergus area and due to continued growth they have a requirement for a marketing executive
Salary range 20-25k per annum depending on experience
Hours: Monday to Friday ( Flexibility around hours)
one day off site working
Location: Carrickfergus
Duties
§Contributing to the creation, copywriting and scheduling of all online content, including but not limited to content appropriate for website, social media, blog, e-mail and digital advertising.
§Creation and optimization of regular email and newsletter communications to consumer and trade customers.
§Writing press releases for trade and consumer media titles
§Writing copy for wedding press, niche press, trade show sites etc
§Liaison with media buying agency on multi-media ad campaign creation
§Liaison with design agency partners
§Assisting in ad content creation for trade customer advertising
§Assisting in the creation and issue of brochures, flyers, sales tools, point of sale
§Assisting in design and print services, distribution of materials
§Evaluation of advertising and PR effectiveness, social media impact and ROI
§Management and updating of all company digital properties, i.e. websites, social media presences.
§Basic graphic design for social content & internal communications
§Creation of training tools and social media training with new retail employees
§Supporting the day to day management of the e-comm site and trade portal
§Seasonal set up of all new e-comm product lines, management of new season launch and ongoing enabling or disabling of product lines as necessary.
§Set up, launch and management of e-comm promotions, e.g. sale.
§Responding to customer enquiries / escalating queries to relevant department as appropriate.
§Project management of ongoing development works and support issues
§SEO auditing, landing page creation, description writing, site performance reviews
§Resizing and optimizing imagery for all websites
§Ad Hoc out of hours customer service, as required.
§Liaison with supporting digital marketing agency & web development agency
§Creation of regular reports for internal and external stakeholders
§Domain management and renewals
§Hands on involvement to manage or assist in all range launch preparations, including but not limited to photoshoots, video shoots, copywriting and creation of brochures, sales aids, trade press advertising and POS.
§Update of the marketing cost tracker
§Financial Admin for all aforementioned activities.
§Reviewing monthly marketing report email
Assisting in PR activities as required, including:
§Liaison with PR agency
§Influencer marketing approvals – research, approvals, call ins, liaison
§Management of gifting to influencers / press / stakeholders
§Attendance and support at media events
§PR evaluation and reporting
Assisting in photoshoots as required, including:
§Assisting on lifestyle photoshoots on location and in studio, logistics support and styling support
§Liaison with photographers, videographers and partner agencies
§Any other duties within reason and your capability as determined by the Marketing Manager or Senior Director.
Criteria:
Criteria
Essential
Qualifications
Third Level qualification in related subject
Relevant Knowledge & experience
Previous experience of both digital and non-digital marketing activities
Marketing experience in the Apparel and Footwear Sector.
Previous experience working with e- commerce.
Previous experience working across multi­channel communications including advertising, digital media and media relations
Skills & competencies
Strong organizational, planning and time management skills.
Computer literate and competent in the use of word processing, spread sheets, database and presentation software.
Excellent interpersonal and communication skills, both verbal and written, including strong spelling and grammar skills.
Competent in the use of Adobe Photoshop and Corel Draw.
Circumstances
Able to work flexibly as required to ensure deadlines and business needs are met.
For further information or to be considered for this role please contact Tina on 02895219313 or email a cv to link below