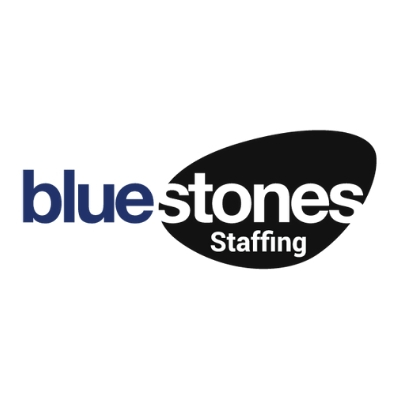 Website staffingni Bluestones Staffing
Bluestones staffing is working with Belfast Council to recruit a number of Environmental Health Officers for their Belfast site.
Salary: £16.25
Duration:  Temporary
Location:  Belfast
Main purpose of job
To be responsible through a Senior Environmental Health Officer (EHO) to a Principal Environmental Health Officer for the improvement of the health and quality of life of people in Belfast through the efficient and effective delivery of specific work activities allocated to the postholder.
To make an effective contribution to the development and achievement of the Environmental Health Service objectives and unit business plans.
To ensure that all duties and tasks assigned to the postholder are performed in accordance with specified time and quality targets.
Summary of responsibilities and personal duties
1. To carry out specified enforcement, investigative, educational and advisory duties associated with the responsibilities of any area of work to which the postholder is assigned.
2. To actively participate in and progress through a structured development programme to build the professional experience and competence.
3. To proactively liaise with other organisations (public, private, voluntary and community) to enhance the achievement of service and unit objectives.
4. To carry out project work as directed by the Principal Environmental Health Officer or Senior EHO.
5. To be responsible for organising personal daily work demands to ensure that all relevant agreed targets are achieved to ensure that a quality, customer focused environmental health service is delivered.
6. To provide such reports, records and statistical information as required.
7. To keep himself or herself informed of all new developments within the area of work to which the postholder is currently assigned through a process of continuing professional development.
8. To proactively make suggestions for the improvement of work practices and services provided.
9. To participate as required in the training of students and other persons assigned to the unit for training purposes or work experience.
10. To participate as directed in the council's recruitment process.
11. To occasionally work outside normal office hours and to provide occasional cover for out of hours services such as the night-time noise service as directed by the unit manager.
12. To undertake the duties in such a way as to enhance and protect the reputation and public profile of the city council.
13. To undertake such other relevant duties as may from time to time be required.
This job description has been written at a time of significant organisational change and it will be subject to review and amendment as the demands of the role and the organisation evolve. Therefore, the post-holder will be required to be flexible, adaptable and aware that s/he may be asked to perform tasks, duties and responsibilities which are not specifically detailed in the job description but which are commensurate with the role. The post-holder should also be aware the location of this post in the organisational structure could be subject to change in the future.
Employee specification
Date: 5 July 2018
_____________________________________________________________________
Department:
City and Neighbourhood Services Department
Post number:
187
Section:
Environmental Health Section
Job title:
Environmental Health Officer – Entry Level
Grade:
PO1
_____________________________________________________________________
Essential criteria
Qualifications
Applicants must, as at the closing date for receipt of application forms:
• be a qualified Environmental Health Officer who holds a Certificate of Registration of the Environmental Health Officers' Registration Board or holds a qualification acceptable to the Board, that is, Diploma in Environmental Health awarded by the Chartered Institute of Environmental Health (CIEH) or a historical equivalent;
• possess a full, current driving licence which enables them to drive in Northern Ireland and have a car available for official business, or, access to a form of transport which will enable them to meet the requirements of the post in full .
Special skills and attributes
Applicants must be able to demonstrate evidence of the following skills which may be tested at interview:
Communication skills: a good standard of literacy and written communication skills with the ability to produce reports and the ability to communicate effectively, particularly with members of the public and with business owners in a way which reflects their needs.
Technical knowledge: a good understanding of environmental health issues.
Work planning skills: the ability to manage and prioritise a workload, to undertake
required tasks independently and work to the specific technical criteria and targets.
Team working skills: the ability to work effectively as part of a team.
Decision making skills: an incisive and practical approach to decision making with the ability to know when to make decisions on their own and when to seek assistance from the senior or principal officer.
Customer care skills: an understanding of customer relations issues and customer care procedures.
Information technology skills: the ability to use standard office programmes and packages effectively, as well as the appropriate specialised programmes.
Shortlisting criteria
In addition to the above qualifications, Belfast City Council reserves the right to short-list only those applicants who, as at the closing date for receipt of application forms:
• in the first instance, can demonstrate on the application form, by providing personal and specific examples, at least one year's relevant experience of working as an Environmental Health Officer; and
• in the second instance, can demonstrate on the application form, by providing personal and specific examples, at least two years' relevant experience of working as an Environmental Health Officer.
BSNI is acting as a recruitment.
Contact Debbie on 02895219313.