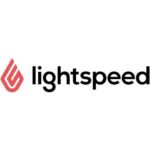 Website staffingni Bluestones Staffing
Bluestones staffing has secured a with an International IT firm in Belfast City Centre, Lightspeed to recruit x 6 Dutch, x 10 French, x 8 German Support Specialists for their Hospitality  customer care team.
About the role:
Our Support Specialists understand that our Customers are the magic ingredient. They make it easier for restaurant owners to run their business while respecting their time. Support Specialists are obsessed with problem-solving and efficiently resolving customer issues. They are highly empathetic and natural educators – understanding the stress restaurateurs encounter.  This is a fast-paced, collaborative environment all working towards common goals.
Reporting to our  Hospitality Team Lead, you will be in contact on a daily basis with our customers via phone, emails and chat.
This position can be fully remote across Northern Ireland in line with our People Experience Policy and flexible working culture and will report into our Belfast Office.
What you'll be responsible for:
●       Elevating customer satisfaction by providing excellent technical support and personal service to our customers over the phone and via e-mail in both English and your own language(s)
●       Becoming an expert in the field of our Hospitality product;
●       Utilising consistent troubleshooting techniques to quickly and efficiently identify the source of customer issues and provide a prompt and appropriate solution;
●       Communicating with staff members regarding current/ongoing issues;
●       Properly documenting and track customer issues and resolutions;
●       Contributing in a proactive manner to the atmosphere in the team where you assist, coach and motivate team members
Lightspeed provides 24/7/365 support for our customers. This is an evening shift position, working five days a week, including weekends. Regular work hours are from 8am to 8pm  which would include a 1 x 30 min meal break 2 x 10-minute rest breaks. Ideal candidates must be able to accommodate any reasonable schedule fluctuations based on business and operational needs.
What you'll be bringing to the team:
Above all else, Lightspeed employees are united in our shared optimism, passion, and enthusiasm for the customers we support through our innovative product.
We Are Looking For:
●       1 or more years of customer service experience;
●       Exceptional written and verbal communication skills in English and  Dutch, French or German language
●       Strong attention to detail with an emphasis on customer service and tech support;
●       Strong multitasking skills and the ability to balance multiple areas of responsibility as well as requests from multiple sources;
●       Proven troubleshooting skills, especially when dealing with new or complex issues;
●       Self-starter who also works well in a team environment.
●       A passion for technology
Who are we
Lightspeed powers small and medium-sized businesses in over 100 countries around the world with its cloud-based commerce platform. Its smart, scalable, and dependable all-in-one Point of Sale software system helps restaurants and retailers sell across channels, manage operations, engage with consumers, accept payments, and grow their business. Founded in 2005 with offices in Canada, USA, Europe and Australia, Lightspeed recently completed its initial public offering on the Toronto Stock Exchange (TSX: LSPD).
Headquartered in Montréal, Canada, Lightspeed is trusted by favourite local businesses, where the community goes to shop and dine. Lightspeed has offices in Canada, USA, Europe, and Australia.
We're passionate about enabling people to do their best work. Come work with us and find out what you can do!
For initial interview please contact Debbie on 02895219313 or email cv via link below.
BSNI is acting as a recruitment agency