Permanent
Salary: £25k ote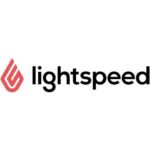 Website staffingni Bluestones Staffing
Bluestones staffing is working Lightspeed they continuing to hire talented new colleagues with all interviewing and onboarding done remotely. All our new Lightspeeders will continue to work from home until it's safe to return to our beautiful offices. When our offices reopen, we will provide the choice to partly work from home or return full time to work in an office depending on the requirements of the specific role.
You will be the first point of contact for our newly signed B2B customers operating in the Retail and hospitality Industry. Your ability to share knowledge of our products and onboarding process will make sure the customers feel confident using our products and know how to get the most out of their relationship with Lightspeed. You will be the one responsible for creating the most valuable relationships with our customers. From the moment they sign up, until the moment they become successful users of our software. Since their success, is our success!
You will be part of our onboarding group within the Customer Success team, which is an extremely motivated, energetic and international team keen on sharing knowledge and striving to improve each day to deliver the best customer experience.
What you'll be responsible for
o   Act as the main point of contact for our customers during the onboarding process to make sure they are able to successfully set up their new software.
o   Constantly work together with other departments like billing, sales, support, operations and CSMs to resolve any roadblocks our customers might experience in their journey
o   Proactively engage with our new customers via phone and email to deliver the best possible customer experience
o   Keep track of customer progress and activities in software tools like Salesforce and Acuity software;
o   Understand our eCommerce and POS software solutions to be able to provide our customers with the right resources at the right time
o   Make sure customers attend group webinars and one on one sessions with product specialists so they are properly trained on how to set up their tools
What you'll be bringing to the team
o   0-2 years of experience working with B2B customers, preferably in a solution-sales / technology-related environment;
o   Excellent spoken and written good English, Fluent French communication skills;
o   Ability to thrive in a competitive environment and execute tasks within short time lines;
o   Results-driven, metrics-oriented, and resourceful;
o   Passion for people and technology;
o   Strong organizational and multitasking skills.
Even better if you have, but not necessary
o   Hospitality experience;
o   Retail experience;
o   Fluency in other languages.
What's in it for you?
o   Lots of autonomy, flexible work culture and possibility of remote work;
o   An excellent commission plan based on your personal achievements as well as team performance;
o   Exposure to modern and proven technology;
o   Tons of growth opportunities;
o   Amazing benefits & perks, including equity for all Lightspeeders;
o   Opportunity to join a fast-paced, high-growth company;
o   Opportunity to learn, expand your skill set, forge wonderful relationships and make your mark within the diverse and inclusive Lightspeed family.
For interview contact Debbie on 02895219313 or email your cv via link below