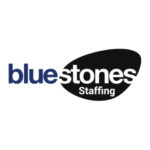 Website staffingni Bluestones Staffing
Bluestones staffing specialised manufacturing division is building a database of candidates for our client in Lurgan.
Location: Lurgan
Duration: Temporary role with permanent role available for the right candidate
Salary: £11.42phr
Start date: ASAP
Shifts:
Working 7 shifts within a 14 day period.
For example:
In Tuesday and Wednesday – Days
Off Thursday and Friday
In Saturday, Sunday and Monday – Days
Off Tuesday and Wednesday
In Thursday and Friday – Days
Off Saturday, Sunday and Monday
Move to nights Tuesday and Wednesday – then the same pattern on nights for two weeks.
Main duties and responsibilities:
Set-up and changeover of lines within set minimum targets.
Responsibility for machine repairs required or allocated to ensure continuity of production whilst minimising scrap and downtime to meet targets.
Machine start ups when required and ensure they are up and running to within specification as soon as possible and to maximum efficiency.
Ensure equipment and tooling used corresponds with the details on process manuals.
Issue tooling, take back tooling and check for damage and cleanliness and action repairs or coating.
Ensure all pre-run check lists are complete and signed off.
Once running to correct targets to monitor all lines and maintain efficiency and quality throughout the shift.
Ensuring the correct blend of materials is available at each machine and correct formulas are used.
Control and the acceptance of responsibility for quality, scrap levels and defects.
Ensure all scrap and defects are rerecorded accurately.
Ensuring that the company policy on health, safety and environment is followed, and that appropriate health and safety rules regulations and PPE are adhered to.
Ensuring the housekeeping standards of the area and especially during and after change over's is adhered to.
For immediate interview forward cv via the link below, if you would like further information please contact Debbie on 02895219313.
Bluestones will keep your cv until we have a confirmation from our client when interviews will be taking place and will contact you at this stage.
BSNI is acting as a recruitment agency.