Temporary
Salary: £8.38 - £9.21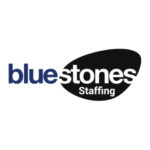 Website staffingni Bluestones Staffing
Bluestones staffing is working with various companies in Northern Ireland for part-time and full-time positions to suit your needs.
Location:  Northern Ireland
Hrs of work: Varioues
Hourly rate: Under 23 £8.38
Over 23 £8.91
Duration:  Temporary ongoing work term time and none term time work available.
Duties:
Picking and packing orders
Restocking shelves
Loading and unloading trailers
Working as part of a team
Standing on your feet for long periods
Merchandising
Voice picking
All other duties as requested
Essential criteria:
Ability to communicate effectively
Ability to read and write English
Own transport due to the location.
For immediate interview contact Tina or Debbie on 02895219313.
BSNI is acting as a recruitment agency