Ongoing Agency
Salary: £10.01 - £10.04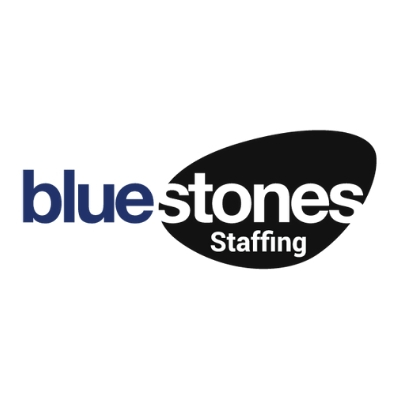 Website staffingni Bluestones Staffing
Bluestones staffing is working with Belfast & Lisburn City Council.  6 Business Support Clerks are required with immediate start for temporary Admin & Clerical positions.
Position:  Admin
Duration:  Temporary
Salary: £10.01 – £10.14
Location:  Belfast and Lisburn
Hours of work:  8am – 5pm
Main purpose of job
To be responsible to the appropriate line manager for assisting in the provision of a comprehensive, efficient and effective business support service, including the application of basic Information Technology skills.
To perform assigned duties and tasks, either as part of a team or individually as required, in accordance with specified time and quality standards including the prioritisation of own workload when necessary.
To represent the appropriate line manager in routine day to day matters as necessary within the post holder's sphere of responsibility.
To act in accordance with the council's customer care principles ensuring, through commitment to ongoing improvement, that the council's obligations to its customers are achieved.
Summary of responsibilities and personal duties
1.     To provide a clerical support service within the organisation including the maintenance of both computerised and manual systems, for example, filing and photocopying, and the processing of internal and external mail.
2.     To perform a range of business support tasks in accordance with agreed procedures and processes, for example, cash handling, call handling, data input and extraction, and other relevant duties.
3.     To provide a word processing service from draft documents or audio tapes (if required) including routine correspondence in the form of letters, memos, reports and other documents involving creative layouts (for example, PowerPoint presentations).
4.     To utilise a variety of basic office-related IT software packages and specific council, departmental or service IT systems as required.
5.     To assist in the preparation, compilation and distribution of routine statistical, performance and other information.
6.     To assist in the provision of a range of routine business related activities, for example, finance, Human Resources, customer support, IS/IT and general administration.
7.     To arrange meetings and take minutes and notes as appropriate.
8.     To maintain a high level of customer care and deal with internal and external customers of the service either face-to-face or by telephone and e-mail including the cover of front desk or reception duties as required.
9.     To use various office machinery or equipment where appropriate, for example, binders, laminators, fax machines, photocopiers, shredders or other relevant equipment.
10.    To know and understand individual and team goals and to prioritise own work to fulfil own area of responsibility to meet agreed standards of performance.
11.    To participate in the identification of own and team training and development needs and the implementation of an agreed training and development programme as appropriate.
12.    To undertake any other relevant duties that may be assigned as required by the line manager and commensurate with the level of the post.
Employee specification
Date:
15 February 2016
____________________________________________________________________
Department:
ALL
Post number:
1130
Section:
ALL
Job title:
Business Support Clerk
Grade:
Scale 3
___________________________________________________________________
Essential criteria
Computer based testing
Applicants will be required to undertake a computer based assessment test.  These tests will assess applicants' data entry, grammar, spelling, MS Outlook, MS Word and MS Excel skills.
Applicants must pass these tests to the agreed standards to be considered for appointment.
There may be a number of vacancies within the council which require audio typing skills and offers of appointment for these posts will only be made to applicants following successful completion of an internally and, or an externally validated audio typing test.
Special skills and attributes
Applicants must be able to demonstrate that they possess the following special skills and attributes:
Written communication skills
The ability to complete standard forms, draft letters from basic information provided, take accurate minutes of meetings, etc.
Oral communication skills
The ability to provide information, advice and guidance to other staff, managers and customers in a clear and effective manner, etc.
Team working skills
The ability to be an effective team member, contributing to the achievement of team objectives, etc.
Customer care skills
The ability to understand the specific needs of internal and external customers and to respond in a prompt and effective manner, etc.
Information Technology skills
The ability to input, locate, retrieve and print data from relevant information systems, etc.
Work planning skills
The ability to organise diary dates and meetings and to plan, prioritise and complete scheduled work by the required deadlines, etc.
BSNI is acting as a recruitment agency
For further information please contact Debbie on 02895219313 or email cv via link below